Face Covering Shampoo Cap
PREVENT YOUR LITTLE ONE'S EYES AND FACE FROM SHAMPOO AND WATER WHILE BATHING
Does your baby refuse to have any water on his head? Is "Shower time" is that phrase for which your baby cannot stand nagging, crying, and tears every time? Want to make shower time fun, easy, and favorite for you and your baby? While overcoming your baby's fear over shower and bathing? 
It is very much important to cover your baby's eyes, nose, and ears while bathing to prevent the water and soap from entering. As the water and shampoo foam entering inside the baby's face may cause infection and inflammation, which eventually makes your baby cry and hate bathing.
No more worries, we have an amazing solution to all your problems, A Baby Shower Cap! That is made especially for babies considering their little heads and to create enjoyable splashing moments. This bathing shampoo cap allows for an easy, effortless, and no cry bath time for you and your baby. 
Make the shampooing a funny experience while eliminating tears, nagging, and fear over bathing! 
Key Features:
DURABLE CONSTRUCTION: Our shower cap is made of high quality, BPA free plastic making it 100% safe for your little once, to ensure heavy-duty and repeated use.
SAFETY FEATURES: It is designed with an elastic ring and adjustable buckle straps to provide consistent sealing and waterproofing.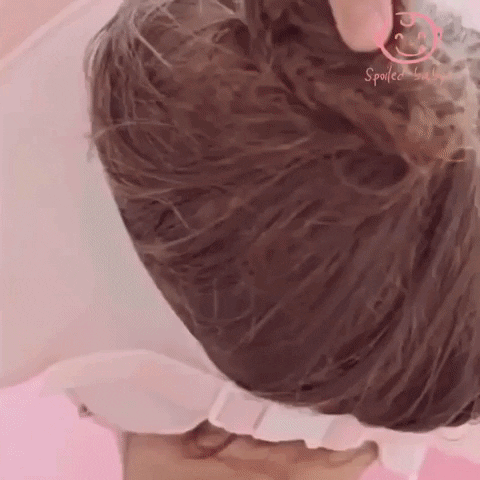 LEAKPROOF: The soft elastic ring snugly fits on your child's head, blocks water and shampoo foam from entering the eyes, nose, and ears.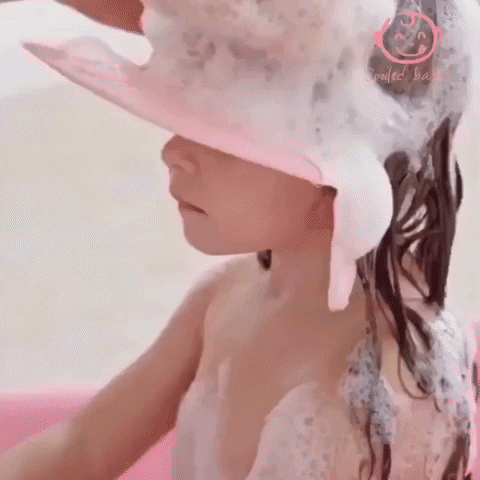 NO DEFORMING: Unlike EVA sponges and vinyl-based bath caps, ours will not bend, deform and spoil as it contains silica gel.
MULTIPLE USES: This shower cap can be used during shower time, for bathtub fun, while hair cut, pool parties, beach time, as sunshade protection, and for outdoor activities
AGE RECOMMENDATIONS: Suitable for newborn to grown kids as it is adjustable and durable, give your baby the calmest and easiest shower.
DIFFERENT COLORS: The baby bathing shower cap is available in three different colors such as pink, orange and blue, choose your favorite
Details
Measurements
  Package Includes:
Frequently Asked Questions:
Q: Is the item durable?
A: Yes, it is durable as it is made from heavy-duty BPA-free plastic
Q: Is this item easy to use?
A: Yes, it is very easy and comfortable to use with the help of adjustable straps
Q: What age range is it suitable for?
A: There are no age restrictions, you can fit this for grownups too!
Q: How to wear this cap?
A: Adjust the strap according to your baby's head circumference, put the cap on the head, adjust the brim to the headline and gently snap the back of the hat down on the back of the head
So Cute!
i felt in love with this product my babys loves it, every shower time she is going to wear it
So Cute!
i felt in love with this product my babys loves it, every shower time she is going to wear it