Multi-functional Portable Bed
START CARRYING EVERYTHING INCLUDING A CRIB WITH A SIMPLE MUMMY DIAPER BAG
When you are traveling with your baby, you can't provide all the comfort and facilities to your newborn, be it a proper feeding arrangement or the care. However, that one thing which babies miss the most at the time of outings is their crib.
The small bed that they have back at home is like their haven, a place where they can sleep comfortably without anyone's disturbances.
Now, we have mothers trying to put their babies to sleep by various techniques like singing lullabies, swaddling, cuddling, and so on. However, none of these techniques will make your baby feel safe like a crib and allow you to rest without worrying about jostling up the baby.
For this reason, we will introduce you to one of the most amazing inventions for mothers- the mummy foldable crib bag. You can extend the bag to form a long crib where you can keep your baby once you have put him to sleep.
Along with this, the bag comes with various pockets and compartments, which will help you to carry a lot of baby accessories without much effort. 
Key Features:
INFANT-FRIENDLY MATERIAL: The fabric used in the manufacturing of the bag is durable, soft, and thick in nature, it is designed along with a mosquito net to protect the baby from mosquito bites and other insects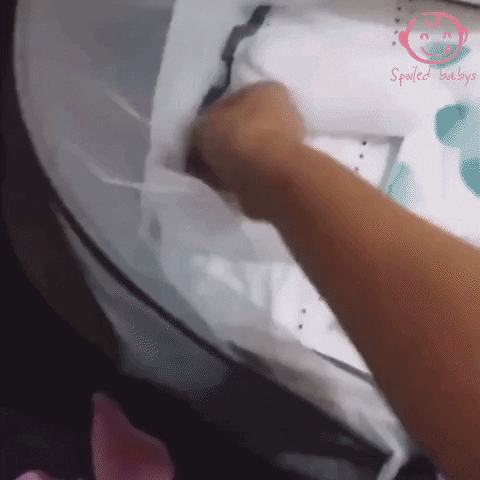 COMPARTMENT FOR ACCESSORIES: At the front of the bag there is a large compartment pocket where you can keep feeding bottles, snacks, napkins, mats, milk powder, tissues, toys, etc., for your baby
GUARDED CRIB EXTENSION: Some parents fear that once they will extend the bag, it will reveal a borderless crib with no side guards. Well, such an arrangement is dangerous and unsafe for the baby. For this reason, we have made sure that the crib is guarded on both sides which will keep your baby perfectly safe.
FOLDABLE DESIGN: The bag can be foldable into a handbag when not in use which makes carrying the bag easier. Additionally, the shoulder strap is adjustable to your convenience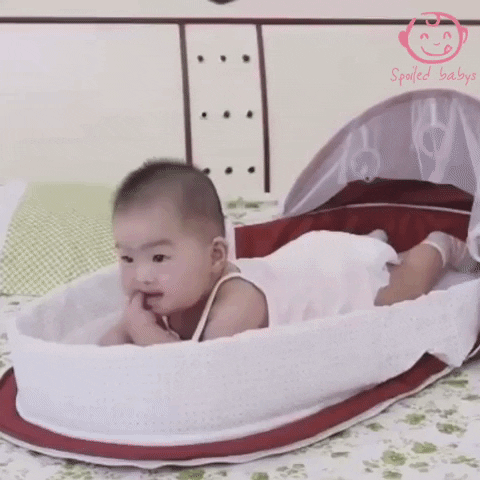 EASY OPENING: The two-way zipper lets you open and close the crib and put the baby into the tent quickly and easily
FOR ALL SEASONS: Perfect for all seasons especially during autumn and winter, both indoor and outdoor use, also makes your traveling easier
MULTIPLE COLORS: Available in 3 different colors, choose any color that suits your baby or just your favorite color
Measurements
Specification:
Package Includes:
Frequently Asked Questions
Q: Can I carry the bag with my baby stroller cart:
A: Yes, just hang it on the stroller
Q: Will it pain my shoulders if I'm carrying the backpack for long?
A: No, the bag is lightweight and designed with comfort holding shoulder straps
Q: Is it washable?
A: Yes, it is