ENJOY CO SLEEPING WITH YOUR BABY WHILE KEEPING THEM SAFE AND COMFORTABLE
Is your baby not sleeping well at night or only sleep on your hold? Looking for a soft, safe, and comfortable bedroom bassinet?
Place our baby nest crib with a pillow in her/his crib or bed, then baby naps and nighttime is not a struggle for you anymore. As it helps with common newborn sleep issues like wanting to sleep in a parent's arms or frequent waking. 
Now your little one can stay close to you, relaxing themselves in their own personal baby nest while you're in the living room or bedroom, even at work. The baby lounger allows your baby to always has its own home-like nest wherever they are.
A must-have co-sleeping accessory for parents and newborns, give your baby the full sense of security. Give your baby the comfort they need to rest, play, and, of course, lounge with this nest baby crib!
Let your baby have deep and nice sleep with this comfort-cushioned newborn lounger!
Key Features:
PREMIUM MATERIAL: The nest crib is expertly crafted using pure cotton that is soft, safe to baby's skin, and comfy enough for your baby
ADJUSTABLE: When the baby gets bigger, you can adjust with two ribbons for the baby nest lounger size regulation, giving their legs more room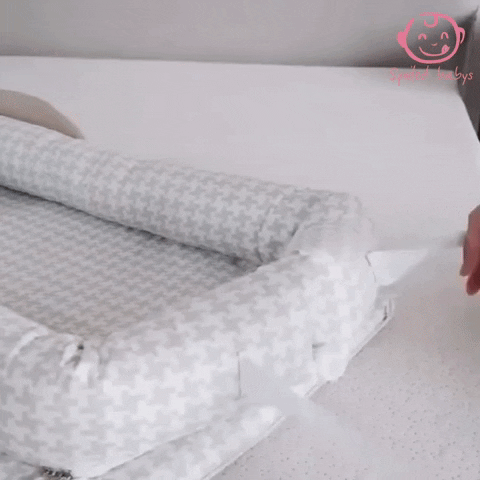 PILLOW: The baby bad bassinet comes with a head pillow to provide your baby with better head support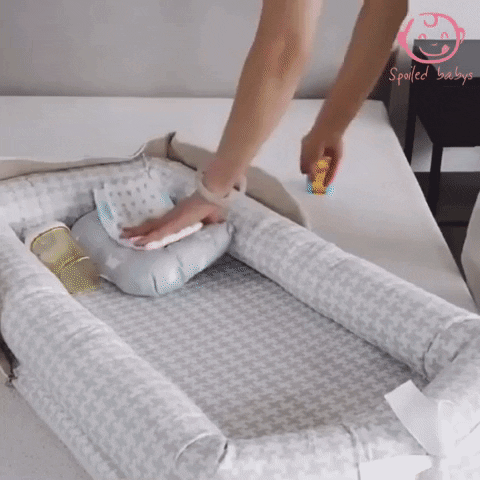 VERSATILE: Can be used as a sofa crib or insert in any stroller, baby bouncer, rocker, crib bedding, car seat, diaper changing station, etc.,
PORTABLE: Foldable, compact, and lightweight (yet sturdy) design with top handle makes it easy for carrying anywhere you want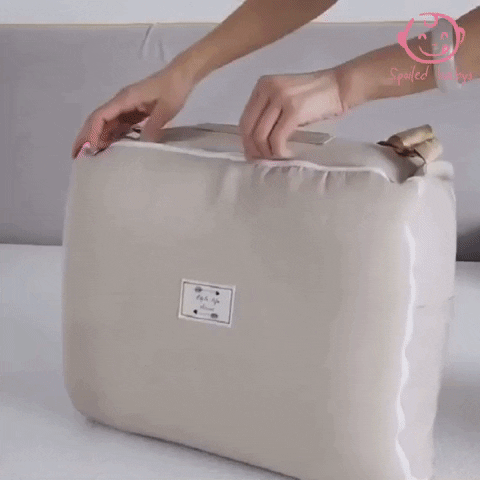 RECOMMENDED AGE: Suitable for newborn babies to 24 months old kids as the height is adjustable
FOR ALL SEASONS: Ideal to use for all seasons including spring, autumn, and summer, as the material is breathable
MULTI-DESIGN OPTIONS: Available in several different prints and colors, choose that excites your baby 
 Measurements
Specification:
Suitable for ages: Infants (1~3 years old)
Fabric: Cotton + Polyvinyl alcohol fiber (Vinylon)
Package Includes:
Frequently Asked Questions:
Q: What is the material used in manufacturing?
A: It is made using pure cotton
Q: Is this suitable for 1 year old?
A: Yes, it is suitable up to 2 years old baby, you can adjust the height
Q: Is this product washable?
A: Yes, it is an Enzyme washable