Crazy Animal Baby Jumpsuit
DRESS UP YOUR BABY WITH THIS CUTE LITTLE CROSS-BORDER JUMPSUIT
Dressing up babies is perhaps one of the most gruesome tasks for the parents, especially when they have a super cranky and fussy baby. Usually, parents use a simple one-piece baby dress or a two-piece dress as per the baby's gender.
However, with these clothes, a couple has to take care of several things like the baby's gender, the perfect size of the lower and the upper garments, and so on.
For this reason, we have brought forth an amazing cloth for your baby which is super comfy and will allow you to dress up your kid in a super cute manner.
At the time of buying this dress, you won't have to worry about the gender since this jumpsuit is uni-sexual and can be used for dressing both a baby boy and a baby girl.
Key features:
BREATHABLE AND COMFORTABLE FABRIC: The fabric used in making the jumpsuit belongs to the flannel category, which means that the material is extremely soft and light.
Since you are always concerned with the qualities of the fabric used in baby clothes, this jumpsuit will put all your worries at ease. The fabric is breathable, which will prevent the formation of any sort of skin allergies or rashes in your baby's body.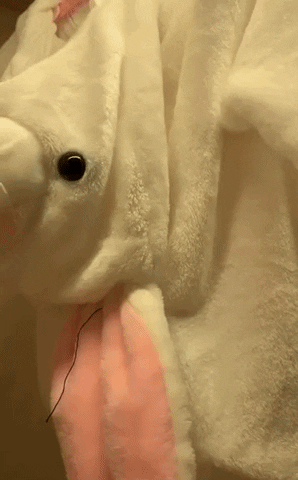 UNISEXUAL DRESS: The dress is unisexual, which means that you can use this jumpsuit for both your baby girl or baby boy. So, the next time you will want to buy new cloth for your kid, you won't have to spend hours in the shop in deciding whether it will be perfect for your girl or boy.
AVAILABLE IN DIFFERENT DESIGNS AND COLORS: The best part of buying this cross-border jumpsuit for your baby is that it is present in different colors like cute baby pink, black and white combo, and so on.
Also, the designs of the jumpsuit are different, which will give you an abundance of options at the time of choosing the cloth for your kid.
PERFECT FOR ANY SEASON: The dress is made from such a fabric which has made it possible for parents to use it for any season, be it during summers or winters. So, with this all-season jumpsuit, there is no need to separately picking out apparel for different seasons.
HOOD FOR EXTRA PROTECTION: The jumpsuit comes with an extra hood. This will allow you to protect your kid from sun rays, harsh winds, or the chillness of the winter season. There is a rope with the hood which can be used to secure the dress properly.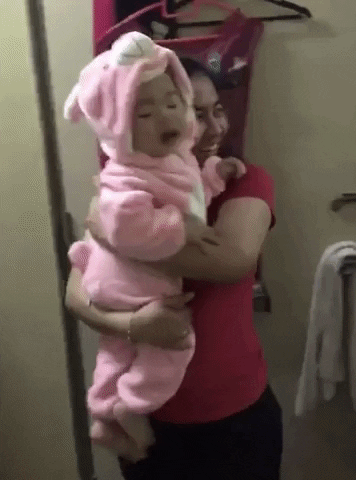 Size chart
| | | | | |
| --- | --- | --- | --- | --- |
| Size | 70 | 80 | 90 | 100 |
| Length | 58cm | 63cm | 67cm | 72cm |
| Bust/2 | 29cm | 31cm | 33cm | 35cm |
| Sleeve length | 27cm | 29cm | 31cm | 33cm |
| Fit age | 0-6months | 6-12months | 12-18months | 18-27months |
| Fit height | 55-68cm | 69-78cm |  79-88cm | 89-98cm |
Notes:
1. Due to different measurements, please accepts 1-3cm errors. 
2. Different computer screen can display different colors
Package Includes
1 x Multicolored Baby Jumpsuit
Specification: 
Material: flannel & polyester fiber 
Frequently Asked Questions
Q: Is it available in different sizes:
A: The jumpsuit is loose-fitted and hence you can buy it for your baby easily without worrying about the size.
Q: Will it cause harsh rashes on my baby's skin?
A: The fabric is extremely light and super comfortable. No matter what the circumstance is, the dress is never going to harm your baby's skin.