NO MORE WORRIES OF YOUR BABY FALLING BACK WITH THIS AMAZING HEAD PROTECTING BABY PILLOW
Babies usually remain active throughout the day, crawling from one place to another, trying different poses of simply rolling on the floor, playing with toys, and so on.
Even though it's kind of cute to watch them dancing around in their happy world, it's quite concerning since babies usually fall backward or sideways at the time of playing.
This happens when babies don't develop strong neck and backbones and hence, they lose their balance after sitting for some time on their own. 
Sometimes, the babies fall back on the mattress or on any soft surface which usually doesn't cause any harm. But, if it's a floor or any other hard surface we are talking about, your baby is going to be hurt.
So, as a parent, it's your responsibility to look after your baby's well-being and give them something which will protect their head without interrupting their joy.
This soft baby head pillow protector is the perfect thing that you need at your home for your infant. With this, you will be able to protect the delicate head of the infant and have relief while being away from the kid. 
Key features: 
HIGH-QUALITY HEAD PILLOWS: This particular head pillow is not like any other pillow you usually use to surround your baby while he is playing. This pillow is of high quality which will ensure that no harm can come to your baby's head or neck if they fall backward.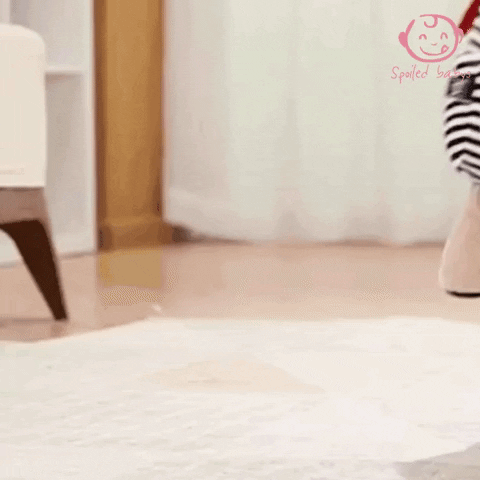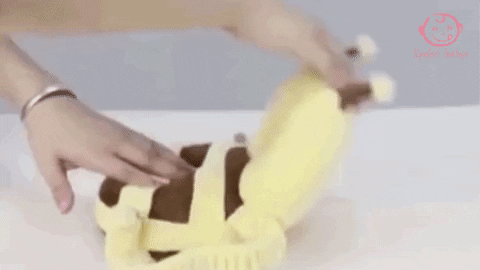 SOFT MATERIAL: the pillow is made from soft material, the inside of the circular structure is filled with super soft cotton without piling or stuffing. As a result, you won't find any bumps in the pillow or any hard lump that could hurt your baby further.
SOFT, BREATHABLE FABRIC FOR COMFORT: The cotton fabric used in the manufacturing of the pillow is extremely soft, airy, and light. Hence, it will allow your baby's skin to breathe and stay safe from rashes and other skin irritations. Also, the softness of the pillow will protect the head and the neck in a better way.
BODY STRAPS FOR KEEPING THE PILLOW IN PLACE: The head pillow product comes with an additional body strap whose size can be adjusted as per your baby's body.
EASY TO CLEAN PILLOW: The pillow is very easy to clean. The cotton fabric of the head pillow can be washed using safe cleaning liquids and then you can dry it in a dryer for the next use.
MULTIFARIOUS COLORS AND PATTERNS: The best part about this headrest is, it is available in different colors and patterns. Five different color options are there which you can choose accordingly to your baby's gender or looks. Also, the patterns are super cute and make your baby look amazing.
Measurements
Specification:
Recommended age range: 0-12 years

Material: Super soft velvet + cotton
Package includes:
Baby Pillow Head Protection
Frequently Asked Questions:
Q: Will the straps harm my baby?
A: No, the straps are there to secure the pillow at the back of your baby's head. The tightness can be adjusted, and hence, it won't harm your kid.
Q: Can i carry it to some other place?
A: Yes the pillow is small, and hence it is portable.