Baby Chair & Shopping Cart Cover
COMFY SEAT ANYTIME AND ANYWHERE


The baby chair cover is a protective cover that will allow you to make your child safer and more comfortable when seating in the cart, in a baby chair outdoors, etc.  It includes a seat belt to prevent the child from falling. Being completely covered, your child will be kept away from dust and bacteria.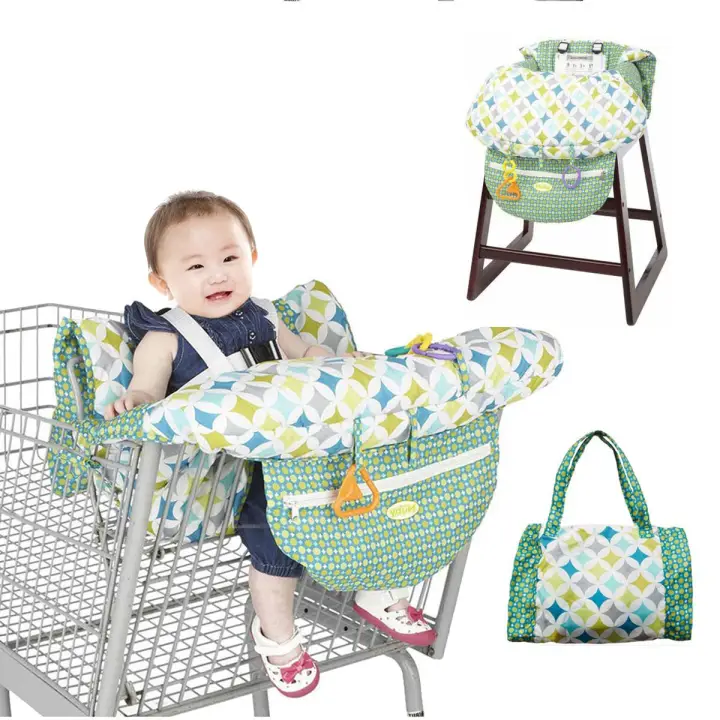 When you're done shopping, it will fold up into the stretchy pouch that's built-in to the cover. The pouch has a little loop on it so you can hang it on your wrist as you're walking out of the store carrying a lot of bags.
It'll give you 360-degree protection for your baby. Whether they reach in front, off to the sides, or behind them, they won't be able to pick up any germs. Every inch of that cart will be covered.

Features:
PROTECTION: Grocery cart cover for baby is made from silky-soft fabric and provides ultimate coverage to the shopping carts and high chair at the restaurant and these high chair cover also protect the babies from a dirty surface.



UNIVERSAL FIT: Shopping cart covers for baby boy and girl has a universal design that fits in most of the shopping carts and restaurant-style highchair. The polka design is a universal fit for your little boys and girls.



KEEP THINGS ORGANIZED: Shopping cart covers for baby girl and boy comes with 2 small pockets and 1 large pocket to provide extra storage for snacks or toys. There is also a cup holder that prevents the cup from falling.

SIMPLE INSTALLATION: Grocery cart cover for the baby can quickly be installed as it comes with an elastic band that allows you to put it on the cart whilst still holding your child.


Specifications:
Material: Polyester
Stuff: empty cotton 
Age: 6 months to 3 years of age


Packing list:
1 x Baby Chair & Shopping Cart Cover