EFFORTLESSLY CLEAN YOUR BABY'S NASAL PASSAGES OF MUCUS
Are you dealing with a congested baby? Your fussy baby is uncomfortable and irritated because he/she is full of snot and cannot breathe freely.
This means you as the parent are uncomfortable, irritated, and cannot breathe freely again until your baby does! Parents confronting infant congestion are looking for relief as quickly as possible.
We have a solution to your problem! Designed an outstanding baby nasal aspirator that is non-toxic, safe to use, and provides instant relief.
This baby nose cleaning tool is an ideal choice for eliminating the effects of a stuffy nose and congestion and a must-have accessory to be included in every baby kit.
It is detachable, easy to clean, and dry to eliminate mold build-up. No other nasal aspirator/nose sucker on the market can guarantee you this.
Cleaning your baby's nasal passages of mucus, just like at the hospital, now at home!
Key Features:
QUALITY CONSTRUCTION: Our nasal aspirator is made from food-grade liquid silicone which is non-toxic, tasteless, and durable, so you don't have to fear about baby's health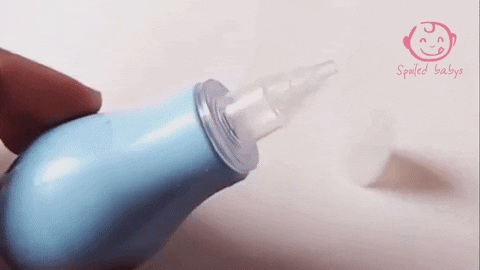 SAFE DESIGN: The mucus cleaner is soft, with no sharp angles and impurities, so it won't cause any damage to your baby, completely safe to use.
POWERFUL: The suction is easy to control and simple to use, powerful enough to suck all the mucus out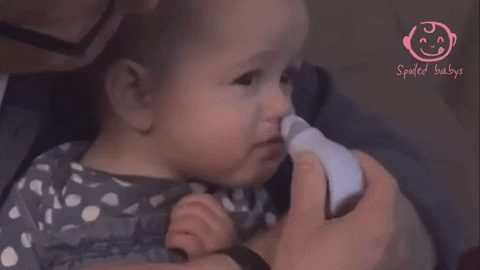 EASY TO CLEAN: You can detach every part of this baby nose cleaner, this practical design helps you with easy cleaning
PORTABLE: It measures 4.8*8.8cm which is compact and lightweight, so it can be carried anywhere anytime, just throw it in your diaper bag
DIFFERENT COLORS: The baby mucus cleaner is available in three different colors such as pink, yellow and blue, choose your favorite

 Measurements
Specification:
Material: Polypropylene (PP)
Size: 4.8*8.8cm
Package Includes:
Instructions:
When using, first press the plastic pump, insert the nasal aspirator into the baby's nostrils and then relax the rubber pump to suck out the nose. It is recommended that you use it after the baby falling asleep.
Frequently Asked Questions:
Q: Is the item durable and safe to use for babies?
A: Yes, it is durable and completely safe to use as it is made from heavy-duty food-grade silicone
Q: Is this item easy to use?
A: Yes, it is very easy and comfortable to use with the suction control
Q: What age range is it suitable for?
A: There are no age restrictions, you can fit this for grownups too!
Q: Does this have a good suction?
A: Yes, the suction is pretty good