CARRY YOUR BABY FOR LONG WITHOUT FEELING TIRED
Looking for a new baby carrier that provides comfort and safety for you and your baby? Are you tired of an uncomfortable and stressful traditional baby carrier design?
Do you want a variety of carrying positions that best fit you and your child's comfort level? Has your previous baby carrier been overpriced and not worth the money you paid for it?
The answer for all your prayers is here, introducing you to our very own baby carrier that is designed with bright elements to save your day!
Our baby carrier mainly focuses on comfort and safety, it provides your baby with a safe sitting posture, helps with baby's fine hip development, and protects your baby's health.

While the widened shoulder strap and thickened waist strap can relieve pressure on the shoulders and waist, which makes mommy more comfortable and relaxed.
It allows your baby to explore the world while in the comfort and staying close to you!
Key Features:
CRAFTED WITH CARE: The baby carrier is expertly crafted from a high-quality and environmental-friendly material which is safe for you and your baby and lasts for a lifetime
SAFE FOR MOM AND BABY: Our baby carrier comes with an H-type non-slip shoulder belt to carry the baby safe and generous padding to protect the adult abdomen or waist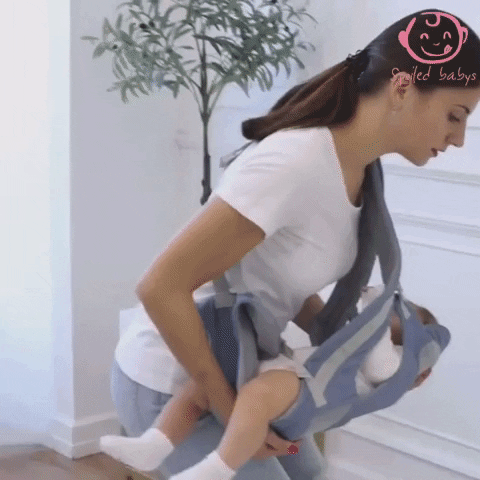 DETACHABLE BUCKET SEAT: The bucket seat can be detachable from the upper strap by unbuckling the connection buckles, both upper strap and bucket seat can be used separately when needed
STORAGE SPACE: Designed with hip seat pocket to store your nursing bottles, diapers, toys, or any other supplies and also has a small pocket on the waistband for other accessories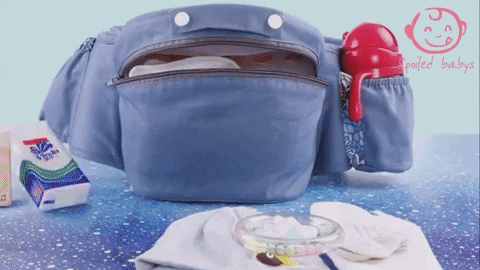 PARENT-BABY FRIENDLY: Easy breastfeeding and tuck away babyhood for sun and wind protection.
Removable windproof back panel
intimate hat design
MULTI-POSITION CARRYING: This baby carrier lets parents carry the baby in multiple unique and comfortable positions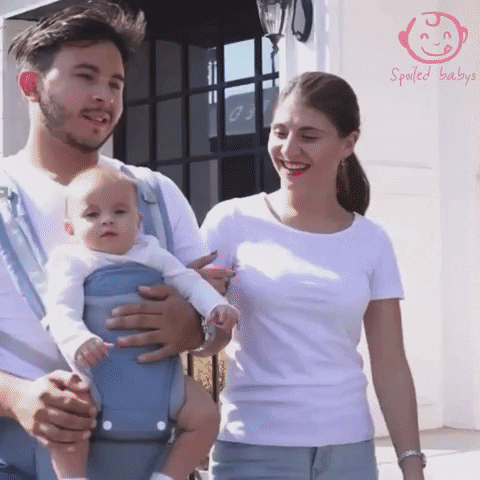 ANYONE CAN CARRY THIS BAG: Baby carrier easily adjusts to fit multiple wearers from petite to larger body types, so it is suitable for both mom and dad
COLOR OPTIONS: The carrier is available in a variety of colors, choose that excites you and our baby
 Measurements
Details
Specification:
Material: Cotton & lining polyester

Waist circumference: 71-110cm

Weight: 0.78kg


 
Package Includes:
Frequently Asked Questions:
Q: Is this suitable for dads?
A: Yes, it is suitable for both dad and mom
Q: Does it have good back support?
A: Yes, it is designed with H-type padded shoulder and waist straps to provide comfort and great support
Q: Is it easy to get baby in and out of by yourself?
A: Yes, it's very easy to get baby in and it by yourself with front carrying.
Q: Is the material this carrier is made of non-toxic?
A: Yes, the material is non-toxic and safe to use