Comfortable Winter Swaddle Blanket Bag
PROVIDE YOUR BABY A COMFORTABLE, WARMTH, AND SAFE ENVIRONMENT TO SLEEP! 
A sleeping bag is nothing but a wearable blanket that provides a convenient and safest place for your baby to sleep better while giving you peace of mind! 
Worrying that your baby kicking off their blankets or sheets, getting cold, and waking themselves and you up? Stop your little ones from kicking off their sheets and keep them at the right temperature all night long using our newborn baby sleeping bag!
Our sleeping bag is designed in an envelope style with easy opening buttons using soft material that wraps the whole baby body and foot to promote safe sleeping and prevent from slipping or wriggling out!
A must-have accessory for every new parent to keep baby warm during autumn and winter. Also makes a thoughtful gift for friends and family members who have babies at home!
Key Features:
SOFT MATERIAL: Our baby sleeping bag is crafted with thick and cozy cotton fabric as the main material that feels gentle on the baby's skin, at the same time provides all the warmth baby needed
FRIENDLY-DESIGN: It has no sleeves for easy dressing, and features a whole body wrap design to keep your baby secured and prevent your baby's feet from becoming stuck between cot bars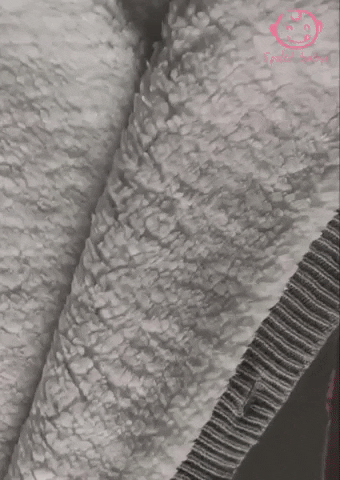 SUITABLE FOR: Specially designed considering newborn babies up to 1-year old in the mind
PERFECT SIZE: It is designed with enough space to move around freely and safely
EASY TO USE: It is easy to open and close, thanks to its button closure, which also makes the diaper change an effortless job. Just unbutton the bag!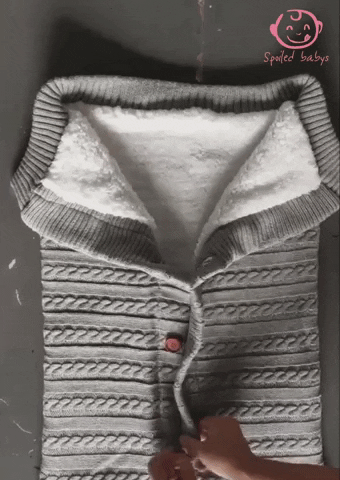 VERSATILE: It can be used as a baby swaddle blanket, sleeping bag, stroller quilt, or crib wrap, sack, etc.
FOR ALL SEASONS: Perfect for all seasons especially during autumn and winter, both indoor and outdoor use, also makes your traveling easier
MULTIPLE COLORS: Available in different colors such as cherry pink, smoke gray, purple, milky white, mint green, leather pink, dark gray, and sky blue, choose any color that suits your baby 
Details
Measurements
 Instructions 
Specification:
Suitable age: Baby clothes (0-1 years)
Fabric: Cotton 
Size: 70 x 40 cm
Package Includes:
1 x Baby Swaddling Sleeping Bag
Frequently Asked Questions
Q: Would this work for a 6-month-old?
A: Yes, it works for newborn babies up to 1-year-old
Q: Is it enough for winter?
A: It is very warm in the winter, comfortable and safe
Q: How about the quality of this baby blanket?
Pretty good, with cotton, which is thick, warm, soft enough
Q: Is it made of 100% cotton?
A: Made from 95% and above cotton
 This product is the perfect gift for every new born and new parents. 
It will hug your baby completely keeping him or her warm and safe like a kangaroo pocket. 
Specifications: 
Applicable age: baby (0-1 years old) 
Style: envelope 
Fabric: Knitted 
Lining: Cashmere
Thickness: thickening 
Pattern: solid 
Suitable season: autumn, winter 
Product size: 70*40 cm
Packing size: 40*32*3 (single opp bag packaging)
Color: light pink, white, black, beige, medium gray