Eco Washable Training Diaper
STOP YOUR NEWBORN FROM BECOMING CRANKY WITH THIS COTTON, WATERPROOF DIAPER
New parents always stay alert for any wailing or sniffing sound coming from the baby cot. Even when they busy with other works, they stay focused on the baby monitor, looking out for any signal which would tell them that their baby is in distress.
Usually, babies sleep soundly most of the time unless they are hungry or they have made the diapers wet. The latter is one of the main causes of crankiness in newborns, and that's why parents always try to change their diapers as soon as they pee on them.
For this reason, here we will give you an alternative to those one-time use pants in the form of cotton cloth, four-layer, waterproof diaper. This diaper is known for the myriad of benefits it offers, starting with an allergy-free inner surface to the waterproof outer fabric.
Quality product at affordable price - Made from Eco-friendly and sustainable cotton, this is what makes our product stand out from the crowd and cheaper than buying traditional diapers for a high price per week.
Once you try this product, you will have to face fewer hassles with keeping your baby happy and less cranky.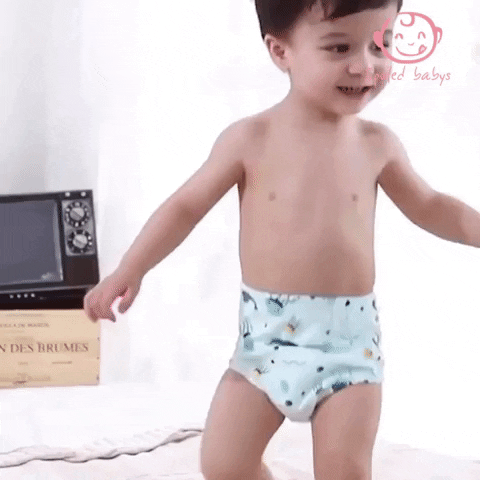 Key features:
SOFT COTTON FABRIC: Unlike the normal diapers, these are made from cotton inside and out. High-quality cotton is used which makes the diaper super soft and comfortable for your baby.

The inner surface isn't hard and hence, even if it rubs on the supple skin of your baby, it won't cause any irritation or angry red lines.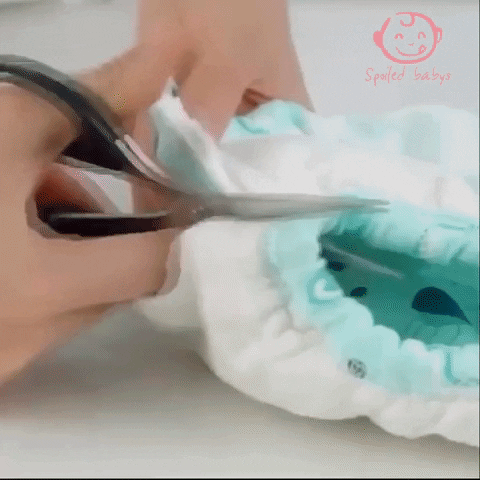 WASHABLE DIAPERS: As this product is made from cotton, it will be possible to wash them regularly, thereby maintaining the hygiene and sanitation of this baby product. 
Also, the four-layers of the diaper are very thin, and hence the product won't take long to get dried up.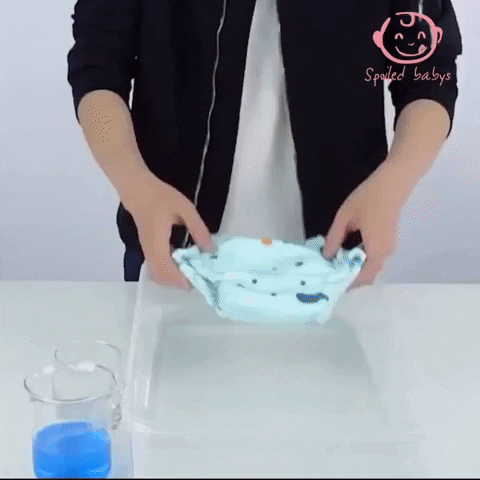 WATERPROOF AND LEAKAGE-PROOF: The external cover of the diaper is made up of waterproof material, as a result of which there will be no leakages.

This particular feature has made this cotton diaper more appropriate for working parents or for couples who are planning to take a long road trip with their newborn baby.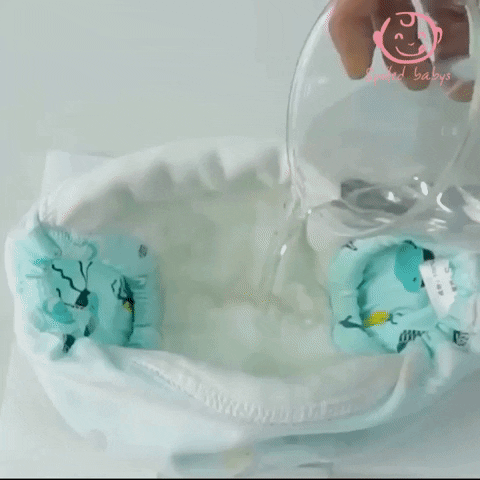 LIGHTWEIGHT AND ALLERGY-FREE: Due to the main material being cotton, the diaper is extremely light and will allow your child's soft skin to breathe. Hence, even if you keep the diaper on for hours, it wouldn't create any kind of allergy or rashes on the skin.
ECO-FRIENDLY: It is completely safe to use for kids and environment as it is eco-friendly and sustainable product even after repeated use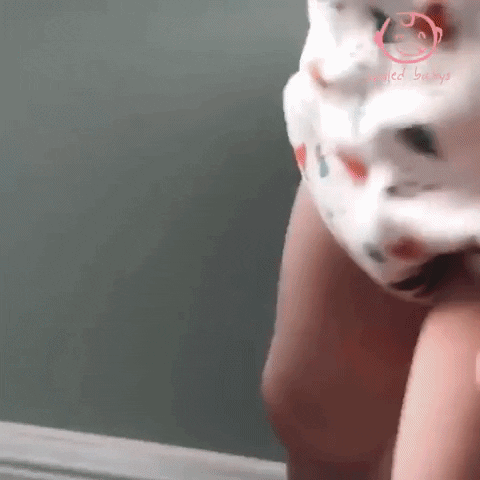 EASY TO CHANGE: Due to the user-friendly structure, the diaper is easy to change, and hence, you won't have to worry about dealing with your baby's fussiness all day.
ELASTIC WAISTBAND: The elastic waistband will help you to make the diaper fit as per the baby's waist size.
Design Details
Measurements
Package includes
1 x Eco Washable Training Diaper
Specifications
For who: newborn babies and infants, toddlers till three years of age
Material: cotton, waterproof, elastic waistband
Frequently Asked Questions
Q. Can I insert a panty liner or a napkin with this diaper?
This diaper does not contain any internal pocket where you can place the napkin or a sanitary pad. 
Q. Is the diaper of free size?
A. Yes, the diaper is of free size as the elastic band will help you to make the product fit as per the baby's waist. 
Q. How many times can I wash the diaper?
A. As it is made from cotton fabric, you can wash as many times as you want. 
High-quality cotton
Love it ! Eco-friendly and sustainable
Amazing
amazing~! it suits all our needs (eco friendly) and all the needs of my baby! i will def. buy more!
and a big tumbs up for the guy on the customer service! he unswer all our questions
Amazing
i def. recomend this product! me and my husband are really into eco friendly products ! and this one is not only perfect for my baby needs but also for ours. !!!!! i will def. buy more!