Miller's Baby Sofa Support
NOW PROTECT YOUR BABY FROM FALLING WHILE SITTING WITH THIS COMFORTABLE SOFA SUPPORT CUSHION BABY SEAT
Babies have a very soft skeletal system because of which they can't sit properly without falling in different directions.
Even when you give them pillow supports on all four sides, high chances are there that they will either trip over the pillow wall or simply lean in the backward or sideways direction. 
But making them practice sitting is important since you cannot keep them lying down throughout the day. For this reason, we have brought forth an amazing solution to your problems in the form of a wonderful and cute baby support sofa seat.
Made from cushion soft filling and fabric, this sofa will give your baby the support at the time of practicing to sit properly without leaning onto any direction.
Key features:
SOFT AND COMFORTABLE: The very reason why you should buy this amazing piece of baby support sofa seat is because of the softness of the cushion.
Once you will fit in your baby in the seat, you will find her becoming more and more comfortable, thereby becoming less cranky with time.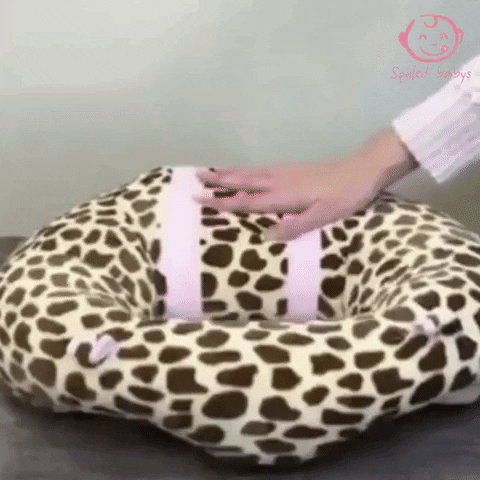 BACKREST SUPPORT: Our product has long backrest support which is in a mountain shape, having two downward slopes along both sides.
The presence of this support structure will help you to keep your baby safe and secure when you aren't there to support her.
FRONT HOLES FOR LEGS: At the front, there are two holes through which you can slide in the baby's legs.
Once you will fix their legs, you will be able to perfectly secure your kid in the seat, without leaving room for accidents. The holes are of average size, which means that it will fit any baby.
LARGE ENOUGH TO PROVIDE SUPPORT: The cushion seat is not small. Rather, it's quite large and kind of humongous which will provide all-around support to your baby from all directions.
At the front, the cushion comes to the baby's chest, which prevents her from falling the front face. And at the back, the seat reaches till the neck and slightly above it, which will help you to protect your child completely.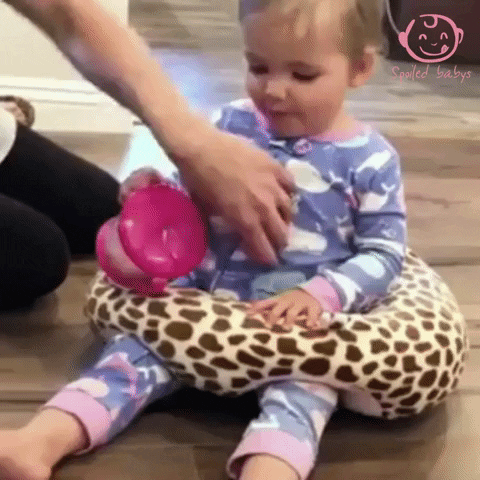 BABY-FRIENDLY FABRIC: The fabric is made from pure cotton which will provide maximum comfort to your baby.
Even if you see that the seat is hugging your baby, you can sigh in relief since the fabric is so light that no rashes or allergies will appear on your baby's soft skin. 
Measurements
Package includes:
1 x Baby Cushion Support Seat
Specifications:
Material: short plush + PP cotton    
Suitable for 0-2 year old baby  
Note:
Due to delivery with vacuum packaging, the surface will be wrinkled after you take it out, but it will be fully restored after one day placing.  
Frequently asked questions:
Q: Can I carry this soft support cushion baby seat to our next road trip?
A: Yes, the seat is portable and hence, you can easily carry it to your road trips without any worry.
Q: Can I use it on beds or only on floors?
A: Whenever you will train your kid for sitting straight without leaning over here and there, you can use this cushion support seat, be it on the bed or on the floor.