Pregnant Mommy Car Seat Belt
HAVE A SAFE AND COMFORTABLE RIDE DURING PREGNANCY WITH THIS SEAT BELT ADJUSTER!
Pregnancy is the time where you need extra-care and prevention to keep your unborn baby safe. It is not advisable to use regular car seat belts during pregnancy ride, because it does more harm than good.
During an accident, the extreme force exerted onto your belly from the lap belt will be extremely harmful to the unborn baby inside you. That's why you need a pregnant car seat belt adjuster to avoid those risks.
Pregnant women ride needs a safer belt than the regular seat belts, that's why we have created an adjustable seat belt that prevents uncomfortable squeezing and injury to unborn babies.
Must-have safety tool for first-time moms, working moms as well as veteran moms or other to-be mom who takes a ride frequently.
Say bye to those uncomfortable seat belts that cause undue pressure on the GI tract and discomfort, make it easier on yourself with this pregnant car seat belt adjuster!
Whether it's 2nd or 4th trimester, this car seat belt adjuster keeps you safe and comfortable, you just ride out your pregnancy in style!
Key Features:
ENSURES SAFETY RIDE: The car belt adjuster redirects the existing seat belt to protect the tummy area from being impacted and prevents your body from slipping below the seat belt in a collision
QUALITY CONSTRUCTION: Our seat belt adjuster is made from heavy-duty material that provides longer life and won't break easily
PRACTICAL DESIGN: It is easy to install, and doesn't take extra time to unstrap and re-strap so that it is more practical for daily use.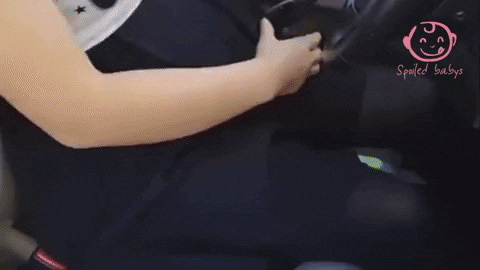 NECESSARY FOR: A must-have safety tool for expecting moms or person who underwent abdominal or stomach surgery, gastric bypass, cesarean section, medical ports, or any other procedure to their midsection
COMPATABILITY: This adjuster fits for all car models, so you can buy this without worries to make your drive safer.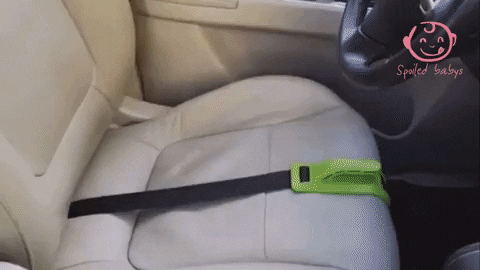 MULTIPLE COLORS: The car seat belt adjuster is available in different colors such as green, light green, white, pink, purple, and black, choose that fits your car color
Instructions

 Measurements
Specification:
Seat belt length: about 1.55 meters/61.02inch
Applicable models: Universal for all models
Package Includes:
1 x Pregnant Car Seat Belt Adjuster
Frequently Asked Questions:
Q: Is this adjuster fits all car models?
A: Yes, it is universally compatible
Q: What is the seat belt length?
A: The length is about 1.55 meters/61.02inch
Q: Can I use this after postpartum?
A: Of course, you can use this for a safe and comfortable driving
Amazing quality
This quality is amazing. I recommend to buy all future mothers-motorists. Baby safety guaranteed!
Amazing quality
This quality is amazing. I recommend to buy all future mothers-motorists. Baby safety guaranteed!