Safe & Comfortable Sleep Pillow
FEED, SOOTHE, BOND WITH YOUR NEWBORN WHILE KEEPING THEM SAFE AND PROTECTED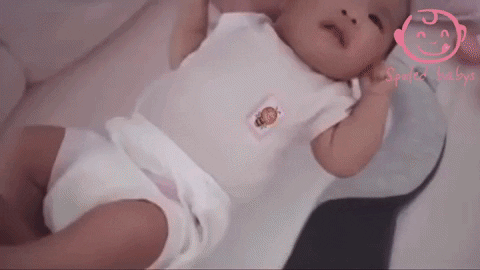 Newborns always sleep with legs curved, but without any support to their curves legs. They will be easily starled awake as their raised leg drops.
As a mother, you may worry about the sleeping posture of your baby, eliminate your concerns by choosing this baby styling mattress.
The mattress is designed in a U-shape curved structure to offer effective support to the curved legs, which creates a womb-like environment, that gives your baby comfort and helps to feel cozy and sleep soundly!

This baby protective pillow is designed to ensure optimal safety for your baby when they are lying on their back. With this sleeping pad, you can make sure that your baby is in an ideal position, can breathe better, and without the risk of suffocation. 

This baby mattress also helps the baby develop the proper head shape and prevents the risk of flat-head syndrome. A must-have co-sleeping accessory for parents and newborns, give your baby the full sense of security.
Give your baby the comfort they need to rest, play, and, of course, lounge with this styling pillow!
Key Features:
PREMIUM MATERIAL: The mattress is expertly crafted using cotton and filled with bamboo fiber that is soft, thick, and comfy enough for your baby.
SUPPORT: The U shape design of the mattress surrounds your baby and provides optimum head, back and leg support.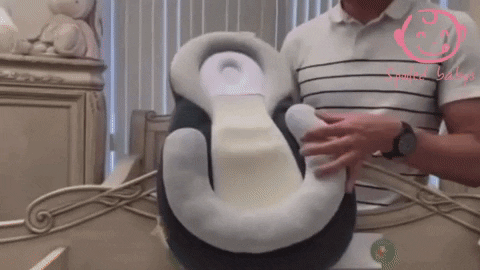 ERGONOMIC DESIGN: Outside high and low inside, fit the baby's head curve, evenly wraps the head.
PREVENTS SLIDING: The specially designed seat wrap prevents sliding and helps hold wigglers in place
MULTIFUNCTIONAL: Can be used as a sofa crib or insert in any stroller, baby bouncer, rocker, crib bedding, car seat, etc.,
PORTABLE: Compact and lightweight (yet sturdy) design makes it easy for carrying anywhere you want
FOR ALL SEASONS: Ideal to use for all seasons including spring, autumn, winter, and summer, as the material is breathable
TWO COLOR OPTIONS: Available in two different colors such as gray and beige, choose that fits your environment
Adjustable
Specification:
Pillow filling: Bamboo fiber pillow
Fabric: Cotton

Measurements: 21.65 x 15 x 8.7inch / 55 x 38 x 22cm
Package Includes:
1 x Safe & Comfortable Sleep Pillow
Frequently Asked Questions:
Q: What is the filling material?
A: It is filled with high-quality soft bamboo fiber
Q: Is this suitable for winter?
A: Yes, it perfectly suits winter
Q: Is this product machine washable?
A: Yes, it is