Toddler Swimming Float Ring
LET YOUR KID LEARN SWIMMING AND HAVE FUN IN THE POOL
Make the beach or the pool time more fun and help kids learn how to swim using this underarm swimming pool ring floats! 
Baby needs to feel comfortable in the water before he/she learns to swim, for that you have to practice your baby in the pool!
Our U-shape underarm swimming floats protect all aspects of your baby and let your baby explore the watery world safely. Safety and independence in the water will bring your baby a pleasant swimming time.
This infant swimming float ring is great for developing kid's breathing system, digestive system, body coordination capability, and much more.
Also, it provides an ideal swimming posture for babies, lets the baby easy to learn kick and swim in a horizontal position!
Key Features:
AMAZING CONSTRUCTION: The baby pool float is made of high-quality and leak-proof material with high thickness, also it is waterproof, non-toxic, and provides durable performance
PROVIDES FULL SUPPORT: It is designed with crotch strap support to hold the baby in place, avoid baby slips right out the back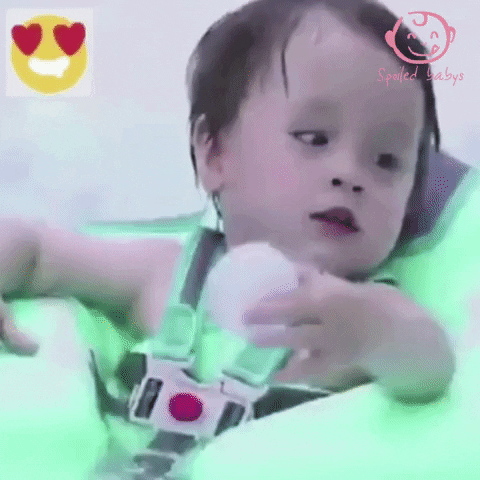 100% SAFETY: While the double-layered air chamber design and comfortable chest support promotes ideal swimming posture, helps baby to have an enjoyable water experience while building their confidence in the water
AIRBAGS AT BACKSIDE: Adjust the two back airbags to make this float more suitable for your baby
EASY TO USE: It is easy to inflate and deflate, it can be foldable when not in use for easy storage and effortlessly portable
APPLICABLE FOR MANY ACTIVITIES: Great for swimming pools and other water funs such as in the bathtub, beach, seaside, the baby spring and for summer float activities, holidays, etc.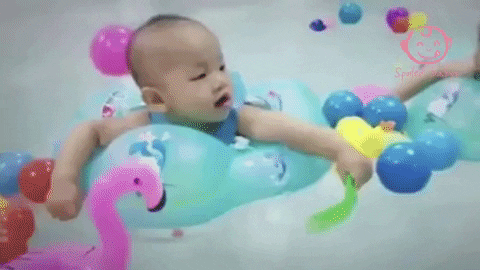 AGE RECOMMENDATIONS: Suitable for infants and young children between 3 months to 6 years old
DIFFERENT SIZES:
Available in different sizes, choose that best fits your baby age and weight
Details
Instructions
Note: Use the pomp to blow up the chest pad, but only push 2-3 times. It's only for anti-slip not for buoyancy, so it doesn't need that much air. Too much air can cause damage if over-inflated.

Package Includes:
1 x Baby Self-swimming Floats
FREQUENTLY ASKED QUESTIONS:
Q: How can i choose size?
A: Please refer to the size chart or contact with customer service
Q: Baby is 5 month and weight 9 Kg, what size would you recommend?
A: Size L is OK
Q: How to get the needle to inflate this item?
A; It is very easy to blow up without using the needle. just bite the inflator valve as you blow air to inflate swim toy